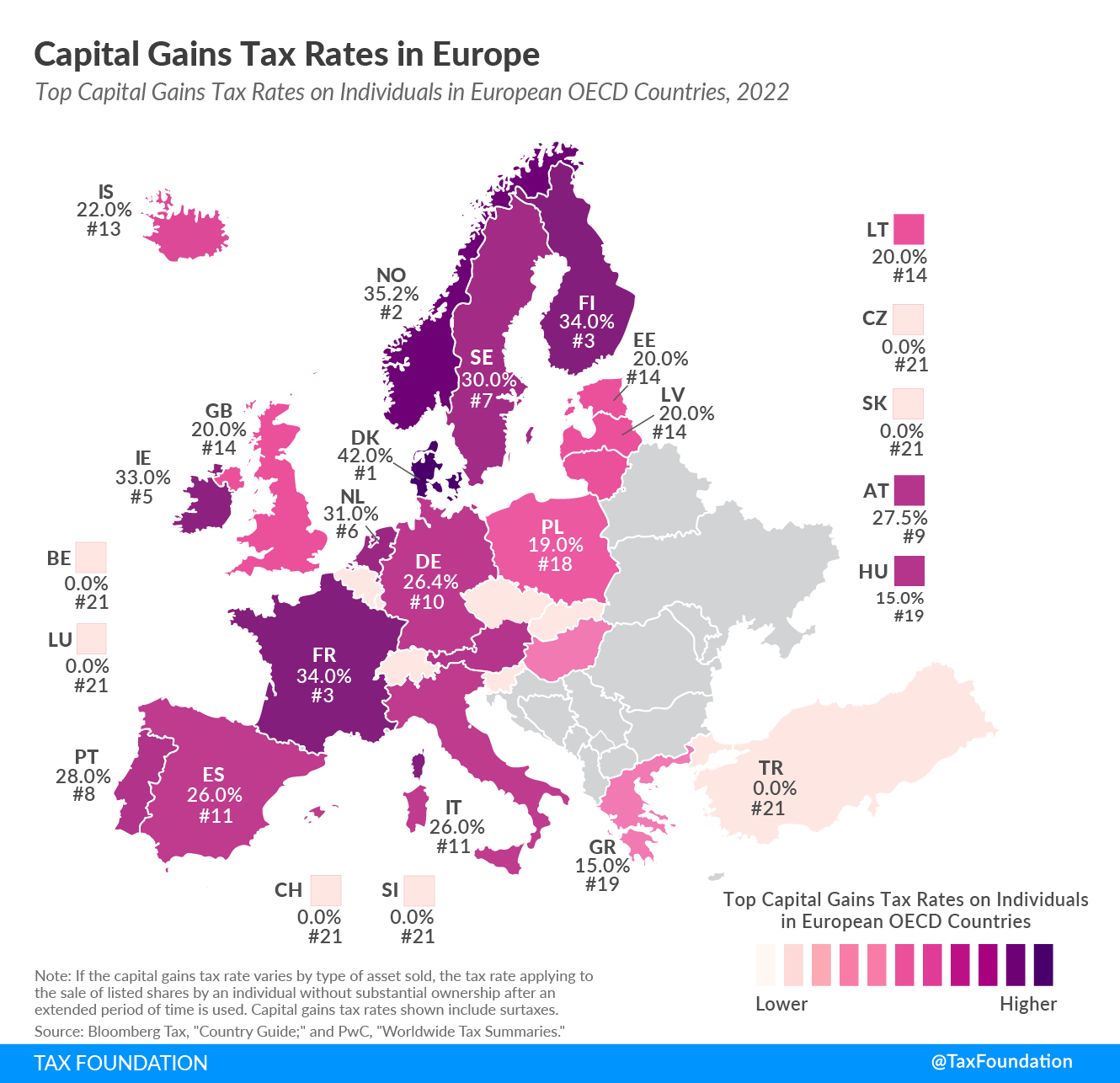 If you tax something, you get less of it. In EU countries without capital gains taxes (Switzerland, Belgium, Luxembourg, Turkey, Slovenia, Czech Republic and Slovakia), an investment that costs $100, but returns $150 after five years has an annualized Internal Rate of Return (IRR) of 8.45%. In other words, this investment is not profitable unless your cost of capital is less than 8.45%.
For the countries with the highest capital gains rates, Denmark (42%), Norway (35.2%), and France (34%), this investment won't get made unless capital costs are less than 5.2%, 5.7%, and 5.9%, respectively.
BOTTOM LINE: the higher the capital gains rate, the smaller the investment, and the poorer is the country, compared to what it would be without a capital gains tax.