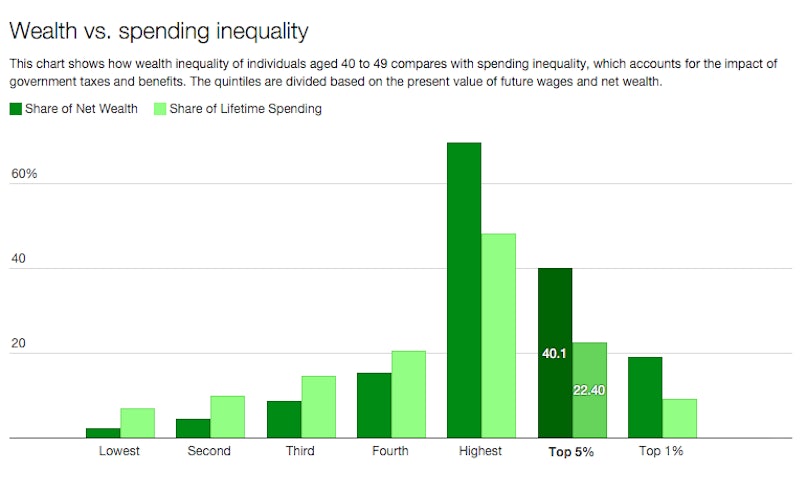 There are two big problems with common measures of inequality: lifetime, vs. current and income vs. spending.
1. LIFETIME VS. CURRENT: Suppose that young people earn very little, and old people earn a lot. If you take look at the distribution of income you will conclude that it is really unequal. SOLUTION: measure income over a lifetime.
2. INCOME VS. SPENDING: Suppose that poor people pay lower taxes and get a bigger share of government spending. In this case, spending inequality will be much lower than income inequality. SOLUTION: measure spending inequality, over a lifetime.
A recent article does just that, "
We have been measuring inequality wrong
,"
The facts revealed in our study should change views. Inequality, properly measured, is extremely high, but is far lower than generally believed. The reason is that our fiscal system, properly measured, is highly progressive. And, via our high marginal taxes, we are providing significant incentives to Americans to work less and earn less than they might otherwise.
Finally, traditional static measures of inequality, fiscal progressivity and work disincentives that a) focus on immediate incomes and net taxes rather than lifetime spending and lifetime net taxes and b) lump the old together with the young create highly distorted pictures of all three issues.
HT:
Marginal Revolution